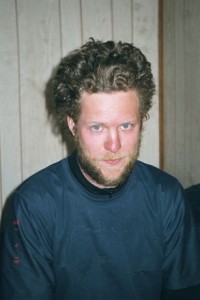 Appalachian Trail Day 45
Day 45, 04-13-01,  8 6 PM
7.2 miles, AT  –  533.1
Chatfield Shelter – Davis Path Shelter
Rain – Sunny, 70-80°
Last night I took off my boots to air out.  The next morning we awoke at 6 AM and around 7 Mr. Pat said Hey Scatman are those your boots outside?  Mind you it rained off and on all night.  They were puddles in my heel cups.  They were not all that wet.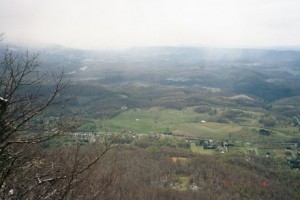 The nights sleep was bad.  I woke in a full sweat twice.  I cant wait to get my fleece bag.  Ive been really hot lately.
The hike into the Village Motel was great. We passed through beautiful fields.  We also passed under some high-tension lines.  They were surging with juice!  My head was tingling.   You could hear the lines from close to a half mile away.
My package never arrived at the motel.  I had to buy at a truck stop.  I got a ride into town with Ox, and English guy (southbound).  I forgot all my stuff to send back so later I attempted to hitch back in.  I got a ride about half way in.  It was two miles to town.  On the way back, a guy in a sweet Mercedes Benz picked me up.  I was shocked and even more when I saw what the guy looked like.  He looked like a Harley Rider!
Bill and his son, Will, showed up later in the day.  Mr. Pat got his room.  I showered in Ox's room.  Agatha did my laundry while I was in Town.
I saw two groundhogs, one deer, two rabbits and one turkey, plus many birds.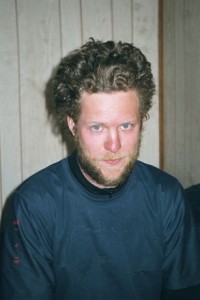 We missed the spring on the way to the shelter tonight.  I'm at a shelter with four women!  This is unheard of.
Theres a grouse around the shelter who keeps beating his wings.
Tomorrow were doing a 20 miler, then 15, 19, 20 and 12 into Pearisburg.
Scatman 2011- The three highlights from this day were the power lines, having to go into town twice, and my rider from the harley looking guy in the sweet Mercedes.  To this day whenever I hear power lines I think about this day.  My head literally was tingling.  It freaked me out!

Forgetting my stuff to send back when I went into town was just a pain in the ass.  I really didn't want to have to go back again.  You'd think when all you have to do is hike all day you wouldn't forget stuff or make a list.  Well, you don't stop hiking whenever you think of something and write it down and since you don't use you mind much I believe you lose it a bit.

The ride back with the harley guy was classic.  I totally prejudged the car and assumed it would be some straight laced white person who looked rich.  Turns out the car was his wife's and he was just picking it up from the shop.  He was one of the friendliest people to pick me up ever.
———-
Scatman
Get out there!
Powered by adventure, fueled by Feed the Machine, Hydrated by nuun, and built for life like Stanley.
https://oneofsevenproject.com/wp-content/uploads/2019/01/12-20-200x300.jpg
300
200
Craig Fowler
http://oneofsevenproject.com/wp-content/uploads/2017/01/1of7-logo-lockup-grey-1132x212-300x56.png
Craig Fowler
2001-04-13 09:00:18
2019-01-24 16:59:22
Appalachian Trail Day 45 - Chatfield Shelter - Davis Path Shelter