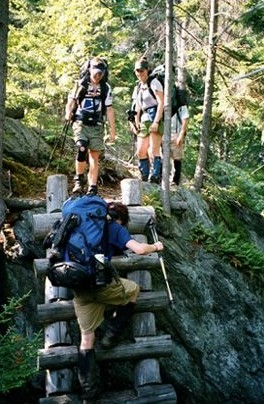 Appalachian Trail Day 119
Day 119, 06-26-01
Pico (Scatcave) – Winhuri Shelter
18.5 miles, AT  –  1699.9
Another late start.  Took a bit to clean up the condo.  I think I started around 12 PM.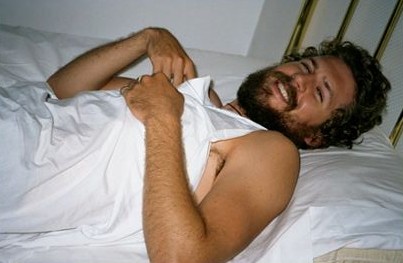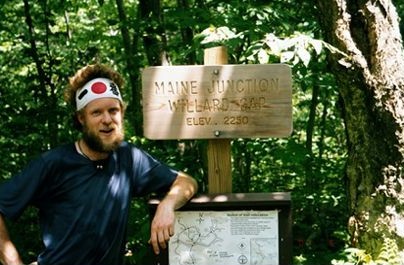 The first mile was so great.  The view in the woods was great. Some of the best scenery I've seen.  Mt. Quimby was a total bitch.  A really tough climb.  The temperature was through the roof, too.  I ran out of water at least twice, maybe three times.  The day was overall a very tough day.  I finished and cooked my dinner in the dark.  I had dropped my bandana, but Knatty picked it up.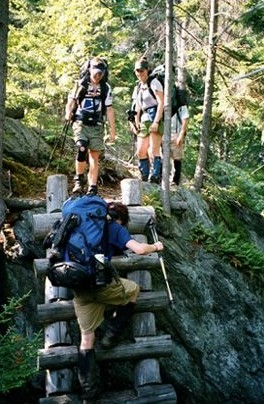 I had to use the head net because the mosquitoes were bad.  Even with earplugs in, I could hear them.
Scatman 2011- I've said it once if not twice now but the day after a Zero Day is always hard.  It wouldn't have been so back if we didn't have to deal with the heat and humidity.  My shirt was soaked most of the day from sweating.  Today was a day you wish there were ponds along the trail to jump into every once in a while.
———-
Scatman
Get out there!
https://oneofsevenproject.com/wp-content/uploads/2019/01/26-06-e1308975448161.jpg
404
264
Craig Fowler
http://oneofsevenproject.com/wp-content/uploads/2017/01/1of7-logo-lockup-grey-1132x212-300x56.png
Craig Fowler
2001-06-26 09:00:47
2019-01-19 15:42:06
Appalachian Trail Day 119 - Pico (Scatcave) - Winhuri Shelter