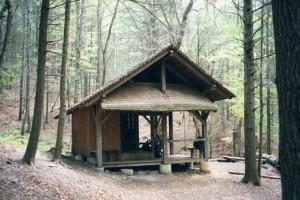 Appalachian Trail Day 59
Day 59,  04-27-01
18.3 miles, AT  –  746.1 3, 145 Feet
Bobblets Gap – Cornelius Creek Shelter
7:50 4:34 PM,  70-75°
Wow, I thought Al was bad at the hotel.  Last night he snored like a champ.  On top of that, it was cold.  My fleece bag did not keep me warm enough.  I had on my boxers, socks, pants, long sleeve shirt, fleece, fleece hat and I was freezing (See my full gear list here).  Around 12 PM I got my pack down, emptied it, I then put my legs and feet in the pack and my tents fly over me.  I was just barely warm.  So with the cold and Al's snoring, it was a tough night.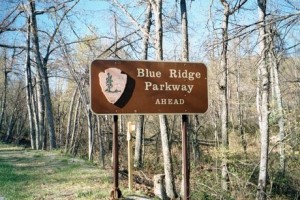 I forgot to mention that yesterday we hit the Blue Ridge Parkway.  We've crossed it many times now.
Once I got started this morning, I finally warmed up.  The temperature was great until after 11 AM.  We all had a snack at Cove Mountain Shelter.  All of us almost missed the shelter.  It was in a hollow and from the south there is no sign.  Our next stop was Jennings Creek.  We had lunch and went for a swim.  Let me tell you, that was COLD!!  Al was first in, then me and Bill.  We sat on the rocks and dripped off while eating lunch.
Speaking of lunch, I need to start eating more.  Im always starving on the way into camp.
When we got to Bryant Ridge Shelter, we were taken back by its size.  It was a beautiful Shelter with a loft, tons of pegs and shelves.  We opted to push on to where we are now.  It was a killer climb (Floyd Mountain).  The Snickers I had was burned up after the first of 2.5 climbs along the way up.  I was passed by 16 middle-aged men heading south.  The story is they all used to work at the same company and got together to hike.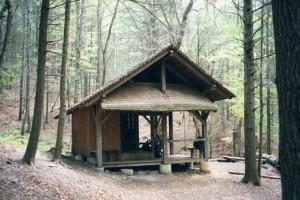 I haven't mentioned it but Spring is here.  Most trees and plants under 3,000 feet are budding or have leaves.  There are tons of wildflowers out.  Plus the bugs are out!  Even when we wash, they swarm around us.  We are never really clean until town.
I saw either a Broad-winged Hawk or a Great Horned Owl today.  Ive to look at a bird book to know.  I also saw a new type of Flycatcher too.  Other than that we haven't seen much wildlife lately.
This entry wouldn't be complete unless I mentioned that my feet hurt.
Scatman 2011- Miserable doesn't describe my night at the least.  I have no idea what I was thinking when I shipped home my down 10 degree bag and took a 200-300 weight fleece one instead.  If there's one thing a thru-hiker wants to do at the end of the day is get a good nights sleep.  Besides the poor sleeping conditions the hiking in this area was beautiful.
———-
Scatman
Get out there!
https://oneofsevenproject.com/wp-content/uploads/2019/01/14-22-300x200.jpg
200
300
Craig Fowler
http://oneofsevenproject.com/wp-content/uploads/2017/01/1of7-logo-lockup-grey-1132x212-300x56.png
Craig Fowler
2001-04-27 09:00:32
2019-01-23 13:21:51
Appalachian Trail Day 59 -Bobblets Gap - Cornelius Creek Shelter