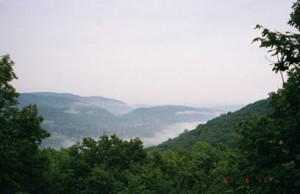 Appalachian Trail Day 104
Day 104, 06-11-01
Rt. 341, Kent, CT – Pine Swamp Brook Lean-to
17.0 miles, AT  –  1464.4
9:15 AM 5:00 PM
Day 22 of Rain
Jim and I got up around 5:30 AM.  We attempted to get coffee and hot chocolate at a Starbucks but they weren't open.  We ended up at Dunkin Donuts.  That place has the WORST hot chocolate!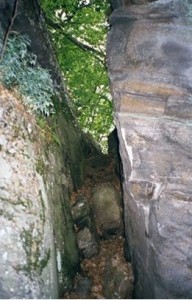 Just about the time I got to the trail it started to rain.  That would be the first of many.  It was warm so it was ok.  Today featured many P.U.D.S.  Made you think you were in NC/TN again.  I did have a 5 mile river walk along the Housatonic River.  I missed the last shelter, which I planned to eat lunch at so it was on to Silverhill Campsite.  Today was really humid.  I was sweating like a pig.  I took an hour lunch, then headed out to do the remaining 7 miles.
At camp, I did the usual but I did it alone.  It looks like camp will be all mine for the first time all trip.  This is okay since it was my plan.  The swamp has a beaver lodge and a bunch of noisy ravens.  Right now its raining and theres a lightening/thunder storm going on.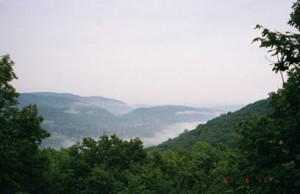 My back is sore today.  Four days of food I hope and nothing else.  Tomorrow looks better and it will be shorter.
Scatman 2011- Wow, I must have been really tired this day.  This entry is so broken and hard to read.  It was odd to spend a night alone.  I had camped with someone everyday since I started on February 28th.  I believe I was also sleeping in my home state of Massachusetts.  The funny part is I was afraid before I started this trip I'd be alone a lot.  To think it took 104 days before I spent alone is ironic.
———-
Scatman
Get out there!
https://oneofsevenproject.com/wp-content/uploads/2019/01/22-18-e1307805160487-300x194.jpg
194
300
Craig Fowler
http://oneofsevenproject.com/wp-content/uploads/2017/01/1of7-logo-lockup-grey-1132x212-300x56.png
Craig Fowler
2001-06-11 09:00:12
2019-01-20 12:21:10
Appalachian Trail Day 104 - Kent, CT - Pine Swamp Brook Lean-to