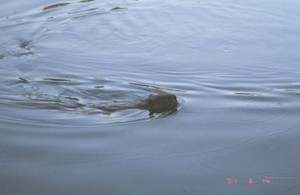 Appalachian Trail Day 107
Day 107, 06-14-01
Great Barrington – Mt. Wilcox South Lean-to
11.7 miles, AT  –  1513.9
2 PM 7:30 PM
I didn't get up until 8:45 AM.  It was already in the 70s by 7 AM.  Steffan and I got bagels, then we went to the shop.
I did shopping at Price Chopper and hung-out around the shop.  I hit the trail at 2 PM.  I was hoping to beat the heat.  No luck!  The day was hotter than hot.  I met a guy at Tom-Leonard Shelter who said he was doing the I-AT.  I moved on to Benedict Pond.  I met some Americore volunteers building bog bridges and took a dip.  It wasn't really a dip more a splashing around in some water.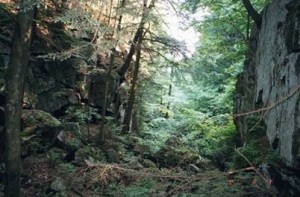 Along the way to the shelter, I took a small side trail to a beaver pond to find two beavers building their lodges.  I hung out until the male had enough of me standing around the shore and he started slapping his tail.  It was neat.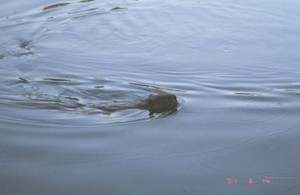 At the shelter, the bugs were eating me alive.  I had to walk and eat at the same time to keep from getting bitten.  I tented again.  It's been around 1.5 weeks now.  I got new earplugs.  I didn't hear a thing once I put them in.
Scatman 2011- I enjoyed my time in Great Barrington.  It was good to see Steffan and the shop.  At the time he just worked there now he owns it.  If you're ever in Great Barrington, WA stop by Bershire Bike and Board.  Tell Steffan I sent you.

Between the bugs and the heat I wasn't liking my home state.  That said, it was great to see western Massachusetts as I never had a chance to see much of it before.
———-
Scatman
Get out there!
https://oneofsevenproject.com/wp-content/uploads/2019/01/23-08-e1308024803208-300x195.jpg
195
300
Craig Fowler
http://oneofsevenproject.com/wp-content/uploads/2017/01/1of7-logo-lockup-grey-1132x212-300x56.png
Craig Fowler
2001-06-14 09:00:37
2019-01-20 12:15:58
Appalachian Trail Day 107 - Great Barrington - Mt. Wilcox South Lean-to