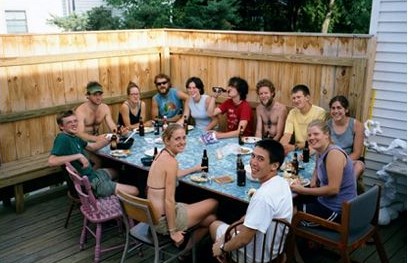 Appalachian Trail Day 121
Day 121, 06-28-01
Hanover 7 Maple Street
Zero Day, AT  –  1726.2
Got up later today. We took a run to Louies Place for breakfast. Another great place to eat. I had a huge omelet and a chocolate chip pancake. So much food. After that it was running around town and do the logistics. I e-mailed, shopped for food, and went to the outfitter.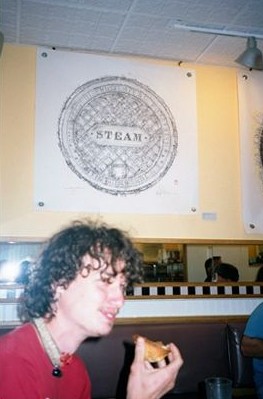 Later we played frisbee on the green and went to a rope swing on the CT River.  When we got there, we were the only ones.  Within 5 minutes, there were 20 people.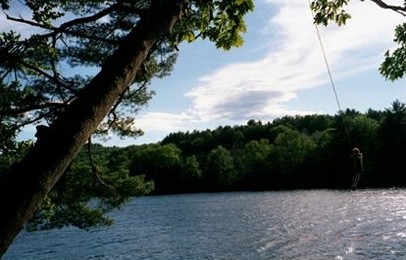 The girls in the house made dinner for us.  It was really good. We rented Crouching Tiger, Hidden Dragon and Something About Mary. I was falling asleep after the first one, but made it through both movies.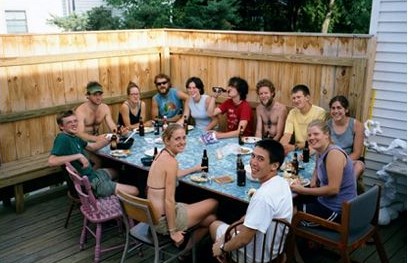 I talked to the girls who messed with my tent. They knew I was joking and they said it wouldn't happen again. I couldn't yell at the actual girl since she went home.
Scatman 2011- Yes, another zero day after only two days of hiking. The rope swing stands out the most to me and the crowded dinner.  By this point in the trip I no longer liked crowds. I dealt with them since I wanted to gorge myself on food. No hiker can pass up good food they don't have to cook. I don't recall but I'm surprised I didn't get pizza in this town.
———-
Scatman
Get out there!
https://oneofsevenproject.com/wp-content/uploads/2019/01/28-05-e1308977658734.jpg
263
408
Craig Fowler
http://oneofsevenproject.com/wp-content/uploads/2017/01/1of7-logo-lockup-grey-1132x212-300x56.png
Craig Fowler
2001-06-28 09:00:08
2019-01-19 15:37:03
Appalachian Trail Day 121 - Hanover