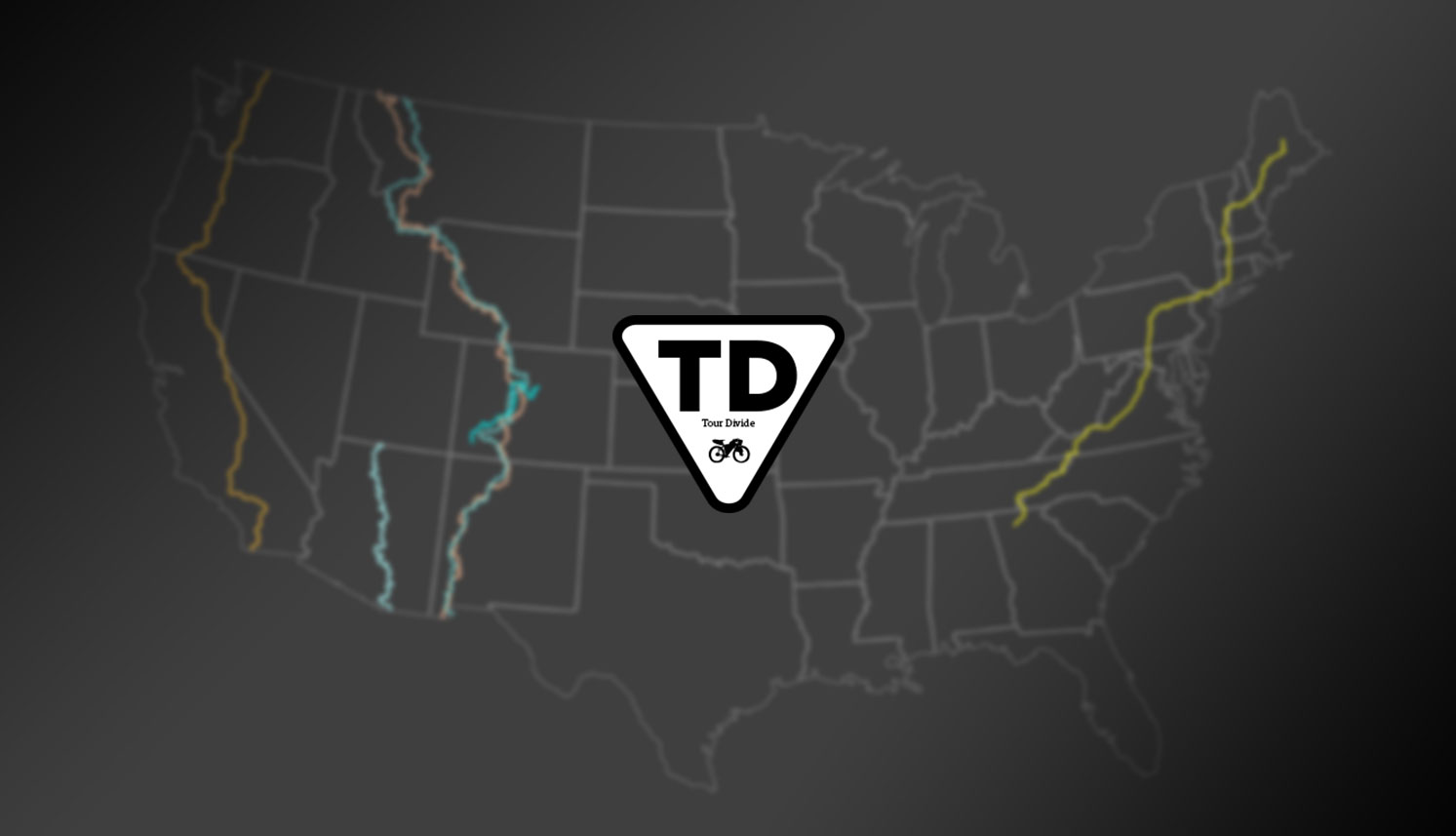 TOUR DIVIDE
The Tour Divide (TD)route was mapped over 4 years and first published by Adventure Cycling Association in 1998. Starting in Banff, Canada the TD finishes on the US/Mexico border in Antelope Wells, NM.
The format for the race is strictly self-supported. No outside support is allowed, riders can only use services available to everyone. It is not a stage race – the clock runs continuously from the time a rider starts until they cross the finish.
As far as races go the TD is very much underground. There's no entry fees, prizes, sponsorship or even spectators. It's just you and your bike against the elements and a shit ton of gravel roads between Canada and Mexico.
The current men's record is 13 days 22 hours 51 mins set by Mike Hall 2016 and the women's is 15 days, 10 hour, 59 minutes by Lael Wilcox in 2015.
The Numbers:
2745 miles
150,000′ of climbing
10 Rideability*
<1% Single Track
*1 to 10 scale, 1 just get off and hike, 10 like ride to the corner store.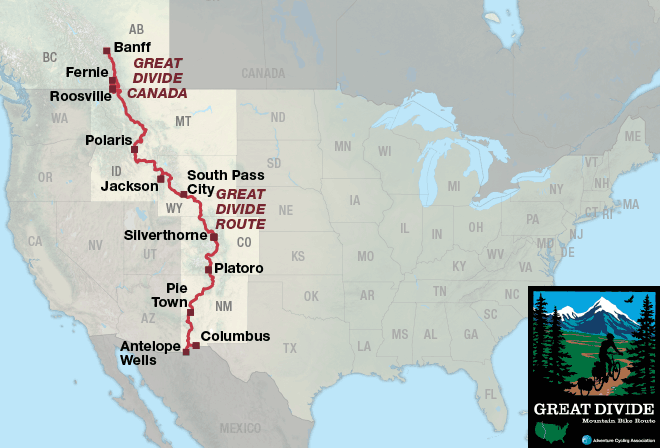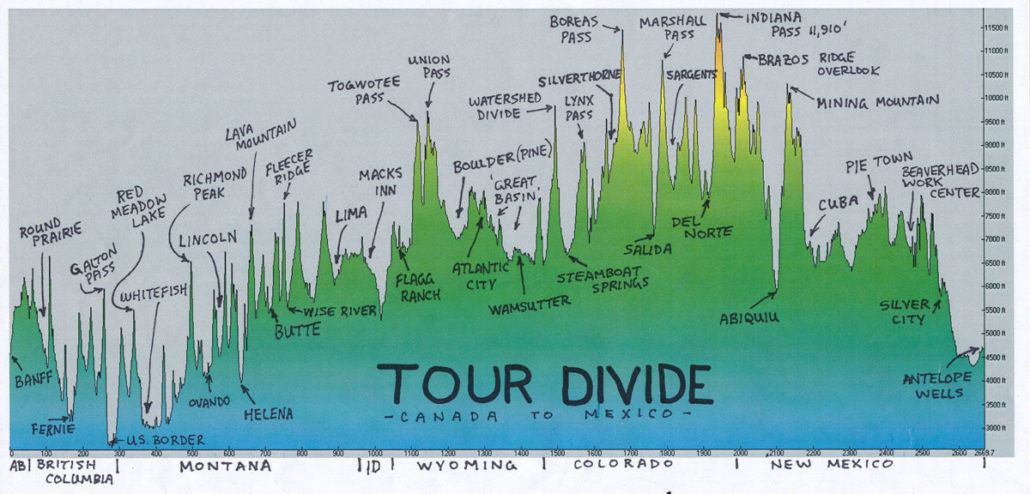 I plan to start at the Grand Depart on June 9th. I hope to complete the route in 20-25 days. 20 days equals 137.25 miles a day, and 25 is 109.8. I'll be travel north to south (SOBO). Basically I'll be riding 16+ hours a day for about three weeks. Can you think of a better way to spend your June?
The TD might be the longest of the three trails I'm doing but I don't think it will be the hardest. If I had to say I'd say it will be the Arizona Trail.
The second leg of the One of Seven Project will be the Colorado Trail on July 21st, check here to find out more. The third and finally leg is the Arizona Trail Race.
https://oneofsevenproject.com/wp-content/uploads/2016/12/trail-page-TourDivide.jpg
857
1493
Craig Fowler
http://oneofsevenproject.com/wp-content/uploads/2017/01/1of7-logo-lockup-grey-1132x212-300x56.png
Craig Fowler
2017-04-04 22:40:56
2018-11-19 19:23:34
Tour Divide (TD)