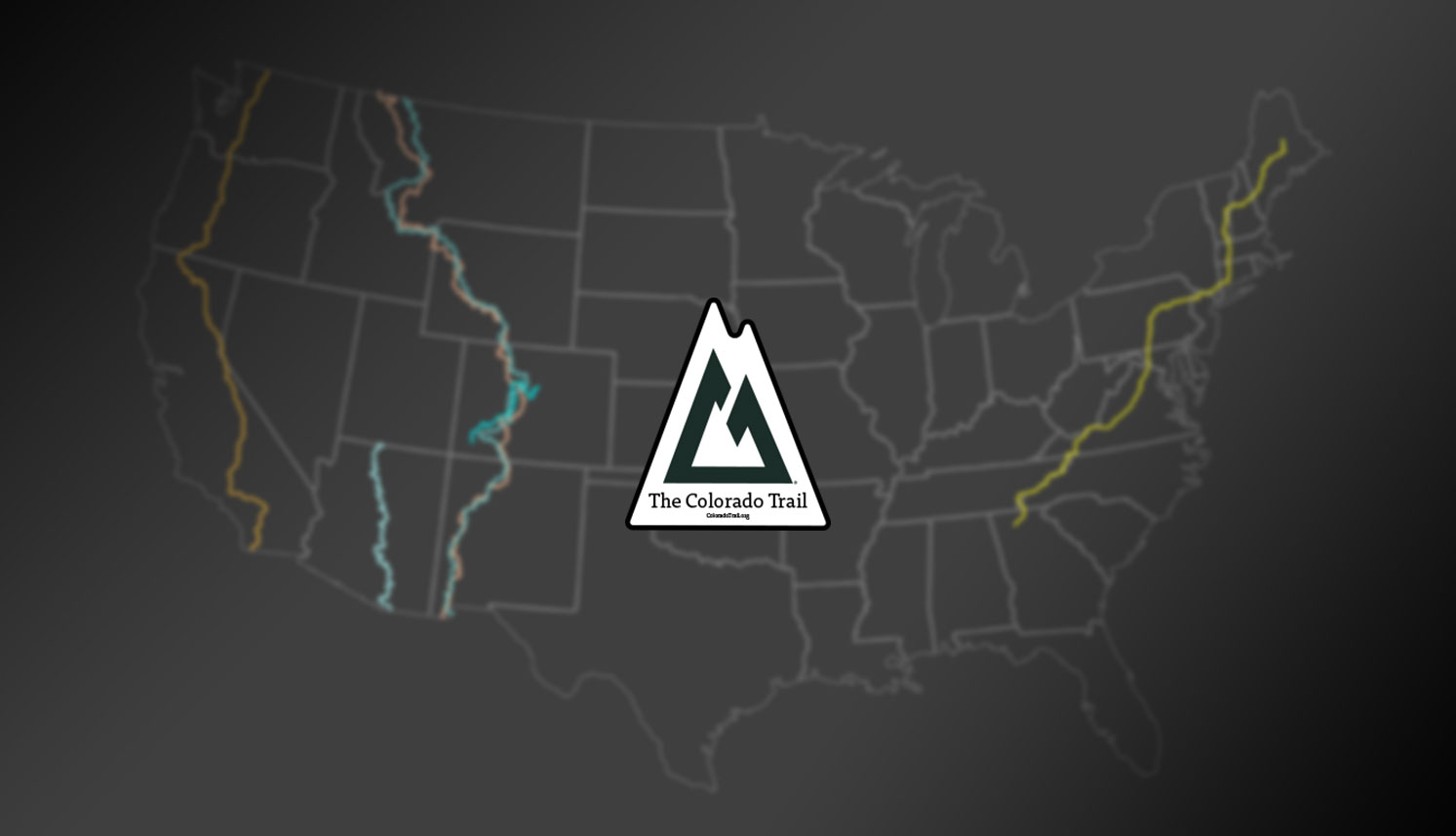 Colorado Trail (CTR)
The Colorado Trail  (CTR) covers 500 miles from Denver to Durango. Originally designed as a hiking and equestrian trail, mountain bikers found it's beauty and challenging single track too irresistible. Users are faced with large amounts of above tree line travel, strenuous climbs, and extreme weather.
Unlike the Tour Divide over half of the Colorado Trail Race (CTR) is single track and over 9000′ in elevation. I've hiked a good portion of what I'll ride while thru-hiking Continental Divide Trail in 2015. It's highest point is 13,271 feet (4,045 m).
The Colorado Trail will be a huge test of my fitness and ability to recovery after the Tour Divide. Having only have a few weeks between the two races will mean recovery is important. I look forward to the challenge but won't kid myself into believing it won't be a huge kick in the pants.
I hope to complete the CTR in 6-8 day, that makes the average miles per day between 63-83. I'll be travel south to north (NOBO).  The race starts in Durango, CO on July 23rd at 4 am.
The format for the race is strictly self-supported. No outside support is allowed, riders can only use services available to everyone. It is not a stage race – the clock runs continuously from the time a rider starts until they cross the finish.
The current men's record is 3:20:44 held by Jesse Jakomait (2015) and the women's record is 5:05:27 held by Eszter Horanyi (2011).
The Numbers:
530 miles
60,000′ of climbing
6-8 Rideability*
60% Single Track
Avg Elevation 9000'+
*1 to 10 scale, 1 just get off and hike, 10 like ride to the corner store.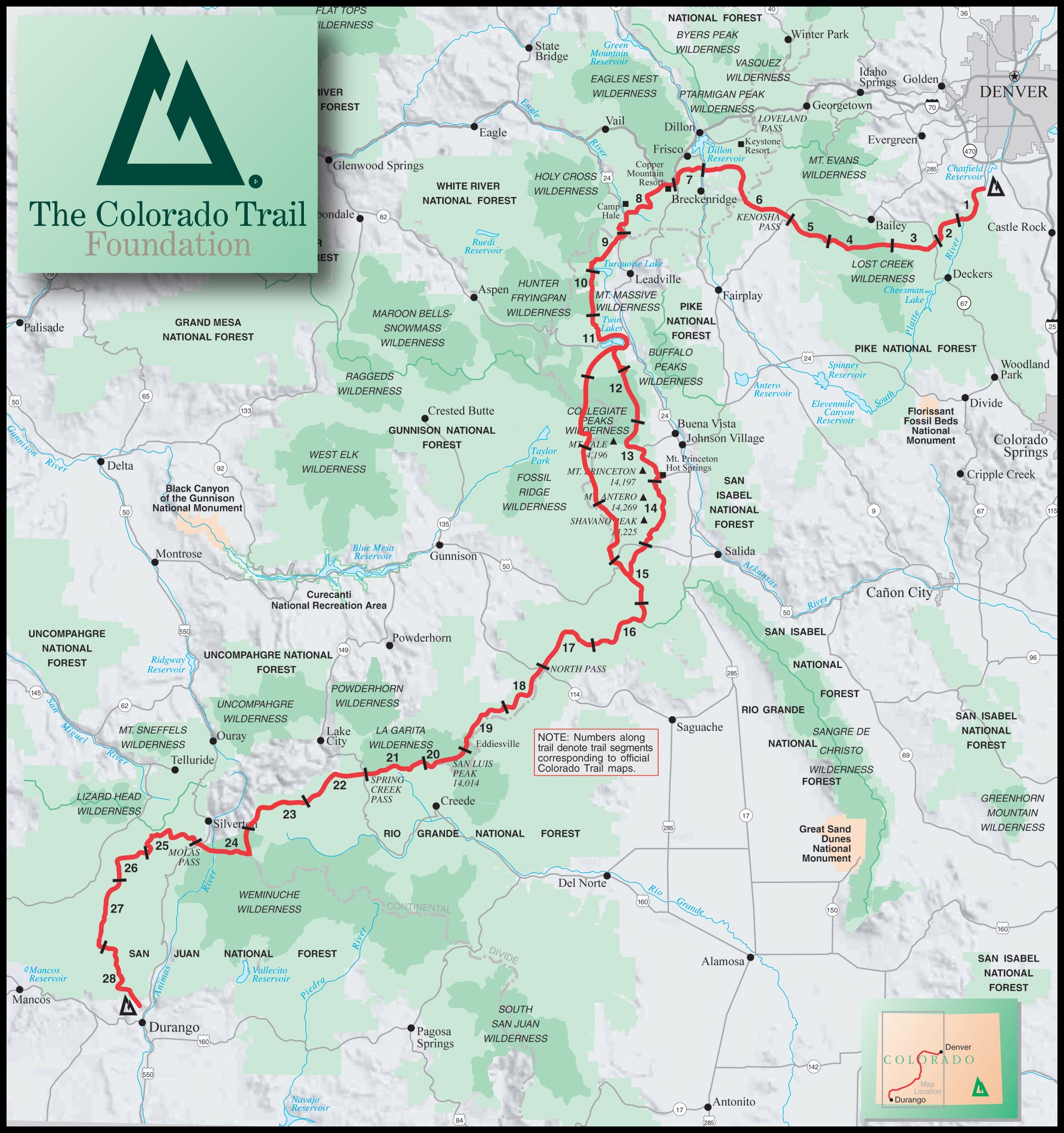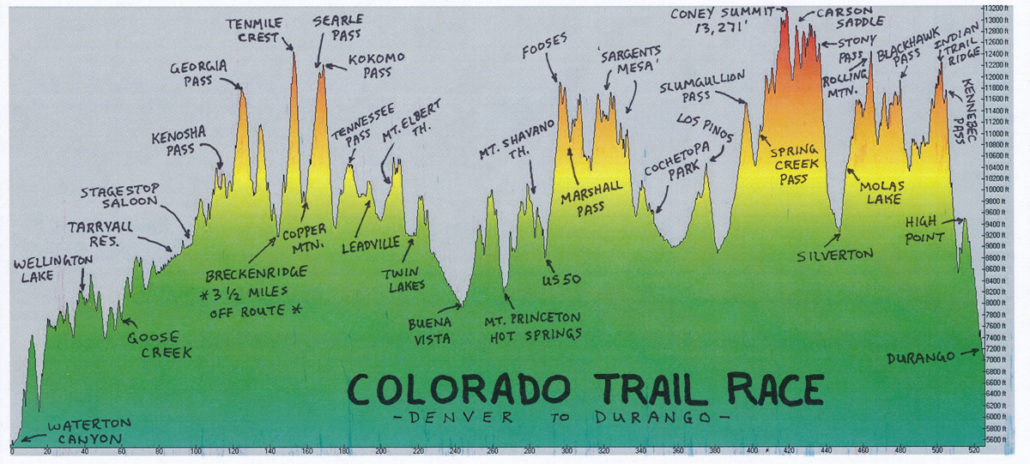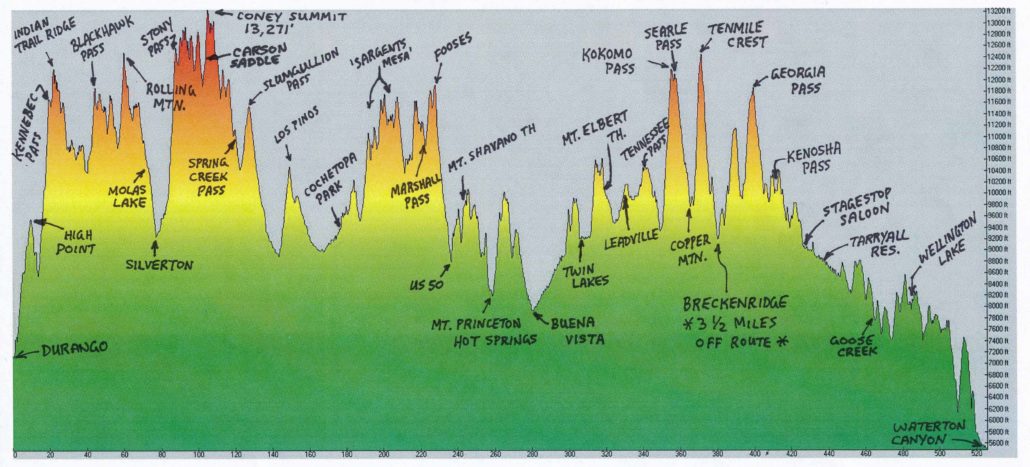 You can also read about the first leg of the project, the Tour Divide and the third leg, the Arizona Trail.
https://oneofsevenproject.com/wp-content/uploads/2016/12/trail-page-ColoradoTrail.jpg
857
1493
Craig Fowler
http://oneofsevenproject.com/wp-content/uploads/2017/01/1of7-logo-lockup-grey-1132x212-300x56.png
Craig Fowler
2017-04-04 22:39:45
2020-03-07 12:01:30
Colorado Trail (CTR)