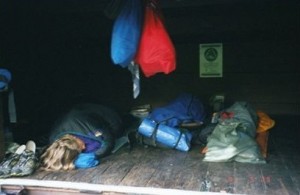 Appalachian Trail Day 91
Day 91, 05-29-01
Leroy A. Smith – Delaware Water Gap
20.9 miles, AT 1273.7 – 300 Feet
6:30 AM 1:07 PM
Today I was flying! I wanted to get out of PA and all its rocks. No offense to those from PA but it sucks. Nothing but rocks and sore feet. No views either. I'll drive through the state, but I'll never walk in it.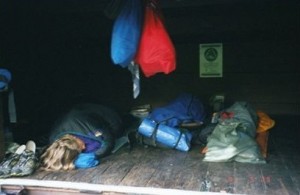 I guess I pissed off Tangent by telling here if you haven't mastered the rocks yet you haven't mastered the trail. You're a wuss!. I was joking but she didn't see my humor. She let me go ahead and I never saw her again. She did show up later and tell me she was mad.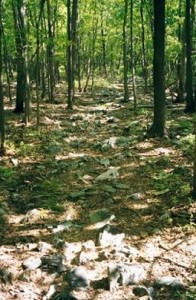 I called Pete Nigro and he picked me up around 6 PM. We stopped by Outback Steak House. Pete had a hockey game so I stayed home and used his computer with a cable modem. He works for AT&T. I didn't get to bed until 11:30 PM.
Scatman 2011- Pete was amazed at my transformation from when he had last seen me in Atlanta when we went to the hockey game the night before the trip started.  He couldn't get over my beard and hair.  He was always used to me with short and and no beard.  It was great to catch up with him and also get some real food.
———-
Scatman
Get out there!
https://oneofsevenproject.com/wp-content/uploads/2019/01/20-08-e1306685507781-300x195.jpg
195
300
Craig Fowler
http://oneofsevenproject.com/wp-content/uploads/2017/01/1of7-logo-lockup-grey-1132x212-300x56.png
Craig Fowler
2001-05-29 09:00:31
2019-01-22 10:46:39
Appalachian Trail Day 91 - Leroy Smith Shelter - Delaware Water Gap