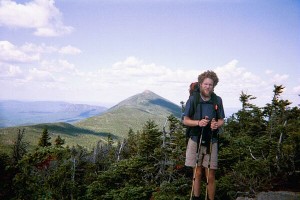 Appalachian Trail Day 142
Day 142, 07-19-01
Stratton – Little Bigelow Lean-to
15.3 miles, AT – 1995.6
Woke up late and watched a lot of TV. I bought a box of Fruit Loops, chocolate milk and some powered donuts. I ate half the box of Fruit Loops.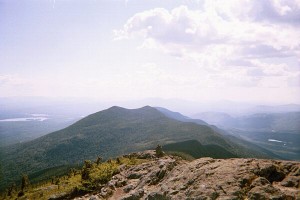 Relax and Setback were going to the doctor to look at Relax's heel. Jeff and I thought we had a ride with them but this old man said there was no room. He was full of shit, there was plenty of room, We got a ride to the trail shortly after.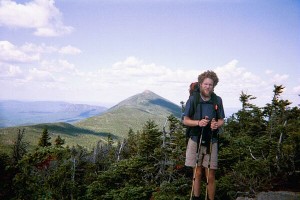 The 15 miles today were some of the hardest in a while. The Bigalow Mtns are beautiful but tough. The heat, after days on days of cold rain, was tough. Horns Pond was great. The views on top of Avery and Bigalow Mtn. were incredible. My knees were really killing me.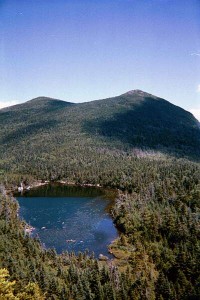 At camp I basically ate and relaxed. It was a long day. I slept great. Captain did come into camp yelling like a mad man. I'm sure everyone sleeping loved it. The kids sometimes get carried away.
Scatman 2011- I recall this day well.  I guess the rain didn't leave a lot to remember in those other days from the past week.  This was my first day not hiking with the tribe in a while.  Though excited to have Captain and the others back at the shelter myself and the others could have gone without the party entrance.  The kids came into camp all fired up and were truly enjoying themselves.  Probably after a beautiful and scenic hike across the Bigalow's.  The Bigalow's were spectacular and offered tons of views.
———-
Scatman
Get out there!
https://oneofsevenproject.com/wp-content/uploads/2019/01/0005-300x200.jpg
200
300
Craig Fowler
http://oneofsevenproject.com/wp-content/uploads/2017/01/1of7-logo-lockup-grey-1132x212-300x56.png
Craig Fowler
2001-07-19 09:00:57
2019-11-29 22:10:39
Appalachian Trail Day 142 - Stratton - Little Bigelow Lean-to