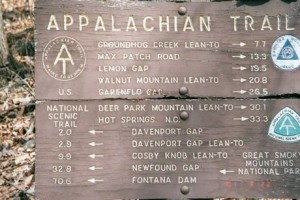 Appalachian Trail Day 22
03-21-01 Day 22
0 miles, 235.1 AT Miles
Maryville, Tennessee
Zero Day #2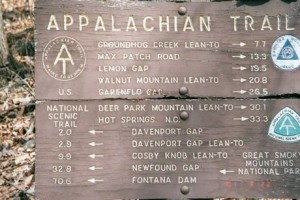 Today I hung out at Aunt Ruths house.  I read, bird watched, went shopping for food, clothes, and other stuff.  I got some swank Mountain Hardware shorts.  They have fleece around the waist and in the crotch.  They are heaven to my chaffed legs.  We went out to dinner at Ruby Thursdays.  Then we hit the Jacuzzi.  I also caught Survivor.  I made a lot of calls and looked at the web page.
Scatman 2011- Once again it was odd to sleep inside but it was comfortable.  Now recall I spoke of chaffing and it was getting bad.  When after I showered I remember looking at my inner thighs and thinking, "Damn, they're all dried and cracked.  I should put some lotion on them."  I did just this and let me tell you, the pain was intense!  I held back cursing out and slowly it went away.

So let me tell you about those shorts I mention above.  As I said the waist and crotch had micro fleece.  I went into this little outfitter thinking they'll never have anything for this chaffing.  If they do it will be some cream that will be worse than what I put on earlier.  The salesman suggested these MHW Convertible Pack Pants.  I went into the dressing room slipped them on and I can remember sliding my thighs back and forth and I swear I heard music like what you might expect to hear when going through the pearly gates.  It was pure joy.  The micro fleece was incredible.  Light shown down from heaven and lifted me up.  I felt blessed.  I walked out with the pants on and said, "SOLD!" and handed the salesman the tag.

The convertibles were so good I had my parents order a pair of shorts as well.  These pants/shorts were the single greatest piece of gear of my trip.  I still have them today!
———-
Scatman
Get out there!
https://oneofsevenproject.com/wp-content/uploads/2019/01/7-1-300x200.jpg
200
300
Craig Fowler
http://oneofsevenproject.com/wp-content/uploads/2017/01/1of7-logo-lockup-grey-1132x212-300x56.png
Craig Fowler
2001-03-21 09:00:25
2019-01-24 21:24:42
Appalachian Trail Day 22 - Maryville Tennessee