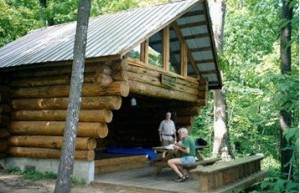 Appalachian Trail Day 77
Day 77, 05-15-01
Harpers Ferry – Ed Garvey Shelter
8.2  miles, AT  –  1010.4  890 feet
12:45 PM 3:45 PM ,70
Did more packing today.  I also made an alcohol stove, which I haven't properly been able to get working.  It's made from a 12 oz. Coke can.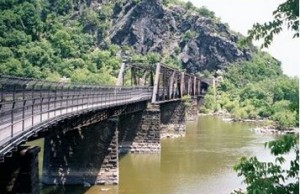 Dad and I left town around 1 PM.  The first part was up the hill in town, then across the railroad bridge, and three miles along the C&O Canal.  Dad set a nice pace along the canal and up the first hill, then the lungs gave out.  Once up the hill he was okay.  We stopped up on Weaverton Cliffs for the view.  It was only two miles to the shelter.  We hung out for a while and then cooked.
Strider, Waco, Finn, Curt and Trailwind showed up later.  Tangent just showed up and its 9:30 PM.
Tomorrow we will try to sleep in and met Mom & Gram at 9-10A.M. in Gathland State Park.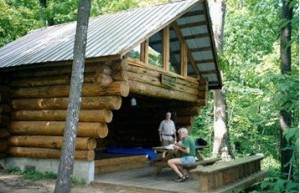 We saw 27 turtles on only two logs in the canal.  We must of saw over 50 turtles in the last ½ mile of the canal.  Most were Box or Sun turtles but we did see one snapper.
Scatman 2011- The turtle were amazing.  I've never seen so many in on place.  It was fun to count them as we passed.  Having my dad along for a day of hiking was great.  He expressed interest in doing the hike itself saying it would be a challenge but knew he and I wouldn't ever move at the same pace.  He enjoyed his short hike with me but he wasn't ready for the hard deck of the shelter and didn't sleep well.
———-
Scatman
Get out there!
https://oneofsevenproject.com/wp-content/uploads/2019/01/17-24-e1305481446760-300x193.jpg
193
300
Craig Fowler
http://oneofsevenproject.com/wp-content/uploads/2017/01/1of7-logo-lockup-grey-1132x212-300x56.png
Craig Fowler
2001-05-15 10:44:15
2019-01-22 11:29:07
Appalachian Trail Day 77 - Harpers Ferry - Ed Garvey Shelter